Your trading terminal is your window into the world of markets
- and HyperTrade redefines how you see the markets.
Whether you want a clean and simple interface, or you want all the bells and whistles of a sophisticated interface, HyperTrade works for you. Create your trading system, the way you want.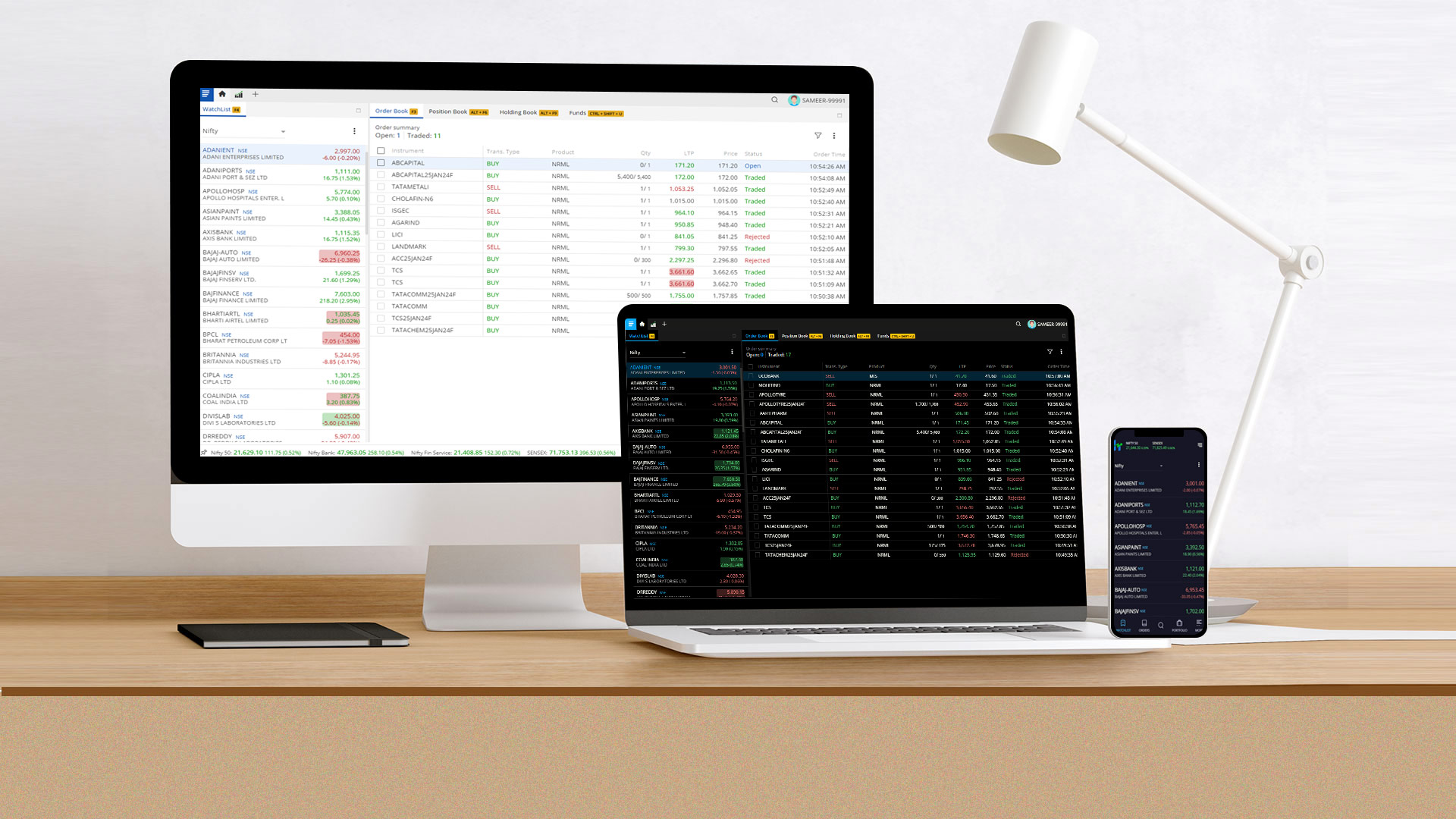 Product features
Available on all platforms and devices.
Powerful filtering capability in all books - Quick, Intelligent, Intuitive. Just click. Or touch.
Complete white labeling support - logo, name, colors, links.
Not comfortable with English? No problem, HyperTrade speaks हिंदी. And soon, many more languages.
Pick and choose the modules you want. Or leverage the dynamic customization platform to enable modules for specific users. Or for a specific time period. Or we can build custom modules for you. The HyperTrade platform is designed to be flexible.
Adaptive and Adaptable interface - responds to the device, to what you do with the device, and even to your trades and your portfolio!
Flexible front end - create your front end the way you want - or use our ready templates designed for specific trading/investing styles.
Want to change the UI completely? We can do that for you!
And it's a full featured, zero compromise trading system. Charts, News, Financials, Corporate Actions, Option Chain, Option Analytics, Basket trading, Scanners, Market Statistics, no matter what it is that you want, it's there in HyperTrade.